Strengthening the
voluntary sector

Delivering your aims and objectives

Supporting you, in person

Support Meetings

Best Ideas

Development

Success
Support Meeting

The biggest advantage of support meetings is helping your organisation to realise that you're not alone – that there are other people who have tackled same challenges. This can often be a revelation and a huge relief to the volunteers, staff or Board members.

Being in a Spartacus support meeting can also help organisations develop new skills and think outsides the box. In addition, the Spartacus team may have experienced the same challenge before, thus widening the practical solutions and may suggest new ways of dealing with a particular challenge.

Best Ideas

Coming up with a good idea isn't a static process; it involves a lot of trial and error. The best way we've found to generate ideas is to write, write often and talk it through. Try to figure out how to overcome challenges on your own can often be puzzling. To help, Spartacus draw on multiple associates and an extensive network of third sector volunteers and staff. Each idea is very simple to start, we can conduct a bit of research or seek out a guide on how to progress that dream idea.

Development

Developing your organisation to better serve your clients, service users or the public can often require extra work to meet specific objectives or requirements. This process of  transformation is based on complex cultural and environmental factors and their interactions. Having a Spartacus associate alongside you can make all the difference.

Success

Profit or surplus

Profitability is probably the first thing people think about when measuring success. In the Third Sector it's not that easy. Our aims and objectives, delivering for the client group is the really measure of success. Although without sound finances, even a surplus at the year end, tomorrow client group may not be served.

Success

Growing service

In addition to firm financial management, a growing service is a sure sign that you are effectively reaching your target market, and reaching your target market is what you are about. Without a vibrant service user base, your success will be limited, at best. The long-term growth and sustainability of your group is tied directly to your ability to not only reach your service user, but to expand it to accommodate your long-term goals. All of those long hours spent on the research and development of a marketing strategy prove themselves here.

Success

Service user satisfaction

Satisfaction is an indication that your group understands the needs of your service user. Understanding them and being able to satisfy their needs is crucial to the strength of your group. Just remember, one unsatisfied "customer" can negate the promotional impact of several satisfied "customers". Having strong service user polices will add to the success of your group.
Let us come and meet your organisation and service users.
Working one to one with your senior staff, we could change your organisation.
Let us be part of your wider team; for a week, month or year.
Who we are
Created by Graeme Brooks, a Third Sector Manager, who has a history of record breaking service and project development for British, Scottish and local charities;
Launched new Arts Festival
Developed and supported new charities
Managed major volunteer programmes during the 2014 Commonwealth Games
Coached industry managers in development and growth
Managed staff team to record breaking results
Developed a team of eleven associates to serve the Third Sector
Graeme offers leadership and management to a team of enthusiastic and dedicated associates.
What we do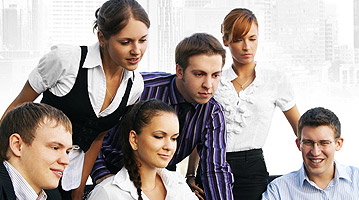 We're here to support and develop the Third Sector in Scotland. We provide logistical support to charities, associations, clubs, societies, churches and unincorporated bodies by providing;
guidance and support to fulfil their objectives
consultancy
resources